The Aquatic Center at Murray-Calloway County Parks is home to our L-shaped pool which features a diving board and water slide, 2 smaller pools, and the Owens Spray Park. A concession stand is also available to visitors.
*No outside food or drinks will be allowed inside the pool or spray park.
Phone number for the pool is (270) 762-0324.

Operating Hours
Monday - Friday, 12 p.m. – 6 p.m.
Saturday, 11:00 a.m. – 6:00 p.m.

Sunday, 1:00 p.m. – 6:00 p.m.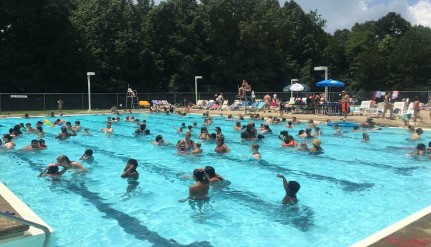 Admission
A daily admission fee is required to enter the pool and spray park areas during the regular season.
A summer long pool pass may also be purchased.
General Admission
Half Price Admission, After 4 pm daily

Under 2 - FREE (w/paid adult admission)
Children 2-7: $ 3.50
Youth, 8-18: $ 5.00
Adult (19-61) $ 5.50
Senior (62-up) $ 3.50
MSU ID: $5.00
Group Passes

10-14
Individuals:
$4.00

1
5 Individuals or
More: $ 3.50
Season Membership Rates
Pre-season Discounts apply May 1st through May 31st.
Single Pool Pass: $50.00 (Preseason Discount $40.00)
Pool Passes may be purchased at the MCCP Office at 900 Payne Street, Monday-Friday 9:00 AM to 4:00 PM (12:00 PM to 1:00 PM closed for lunch), or under the "Registrations" tab at the top of the page.
*We are no longer offering a family pool pass. Half-price pool passes will be available after July 4th.
Important Notice
For staffing purposes, all reservations for pool parties and spray park rentals must be scheduled by calling Aquatics Director Mike Sykes at (270)293-2630
Rental Fees
Both the pool and spray park are available for rent.

Pool Parties
A deposit is required to reserve a date at least 7 days prior to event.
No refund for cancellation less than 24 hours before event.

Under 50: $100.00, $ 75.00 for each additional hour. Require Deposit: $50.00
Under 75: $125.00, $ 100.00 for each additional hour. Required Deposit: $75.00.
Under 100: $150.00, $ 125.00 for each additional hour. Required Deposit: $100.00
Under 125: $175.00, $ 150.00 for each additional hour. Required Deposit: $125.00
Over 125 - call pool office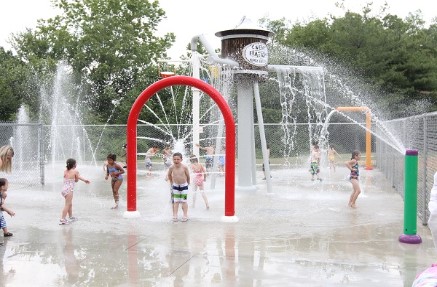 Owen's Spray Park Private Party Prices
Up to 25 - $40 per hour.

*Pool and Spray Park Private Parties must be booked outside of normal pool operating hours

Swim Lessons
All information on Swim Lessons, and available sessions, is available under the "Programs" tab.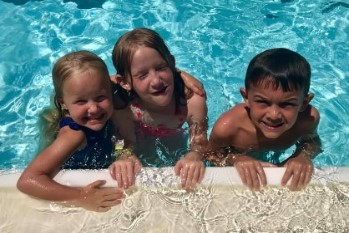 Rules
The rules of the Murray-Calloway County aquatic facility are clearly posted. Individuals not in compliance with posted rules may be asked to leave. Repeated refusal to follow posted rules may result in loss of pool privileges.
Lifeguards -
Murray- Calloway County Parks hires local lifeguards to staff the pool during the summer months. Lifeguards must be at least 15-years-old and have completed their lifeguard certification. Lifeguard certification courses are offered locally each spring.