News and Announcements
Murray-Calloway County Parks & Recreation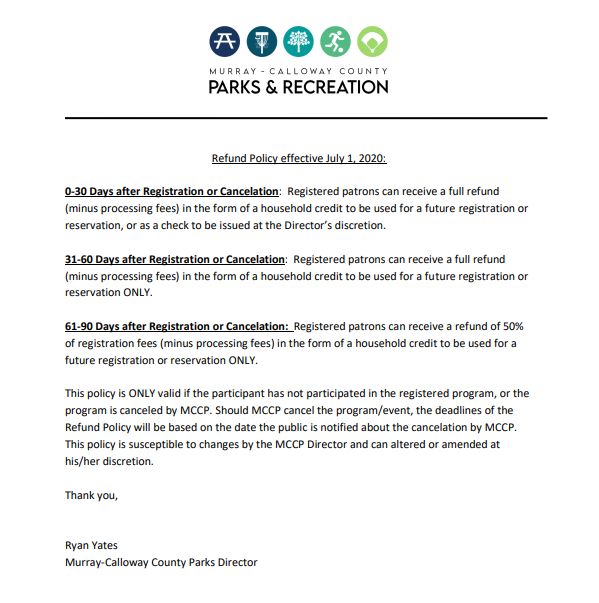 Mission Statement
The mission of the Murray- Calloway County Parks and Recreation Department is to provide opportunities in leisure and recreational activities in safe and educational environments, to conserve natural resources, and to provide facilities, services, and parks that enhance the quality of life for individuals and families of Murray Calloway County as well as surrounding communities.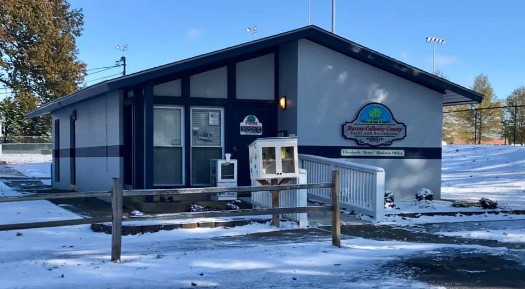 Murray-Calloway County Parks at a Glance
Murray-Calloway County Parks and Recreation consists of two parks covering 165 acres of sports fields, wooded areas, and open space. A leisurely stroll down one of the nature trails will reveal that the parks of a haven for many different types of wildlife and foliage.
There are many unique historic sites located in the parks including Calloway County's first courthouse, a 1907 train depot and caboose, a tobacco barn and Water's 1925 one-room schoolhouse. The historic train depot now serves as the home of Murray's community theater group, Playhouse in the Park.
Other facilities include 7 softball/baseball fields, 2 tee ball fields, 3.5 miles of walking and biking trails, 19 soccer fields, a skate park, 3 basketball courts, an 27-hole disc golf course, 7 playgrounds, a swimming complex, 10 picnic pavilions, and an outdoor amphitheater.
Murray-Calloway County Parks and Recreation works with many community partners, organizations, and special interests groups to provide the community with sports leagues, special events, concerts and programs. If you or your local organization would like to partner with us, please contact the park office: (270)762-0325.